An all-purpose external screen system for exterior climate control, UV protection and privacy.
2.
Screens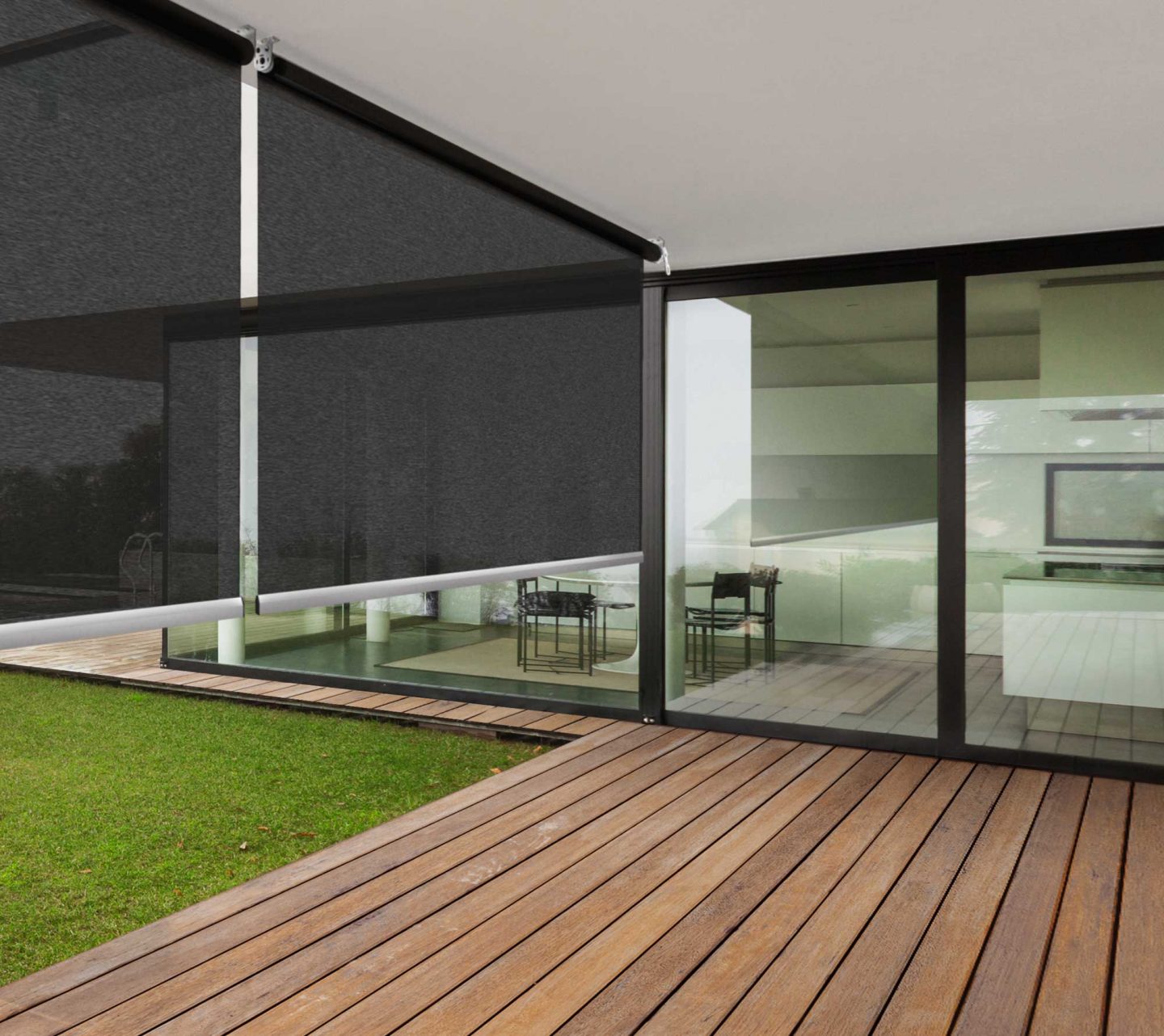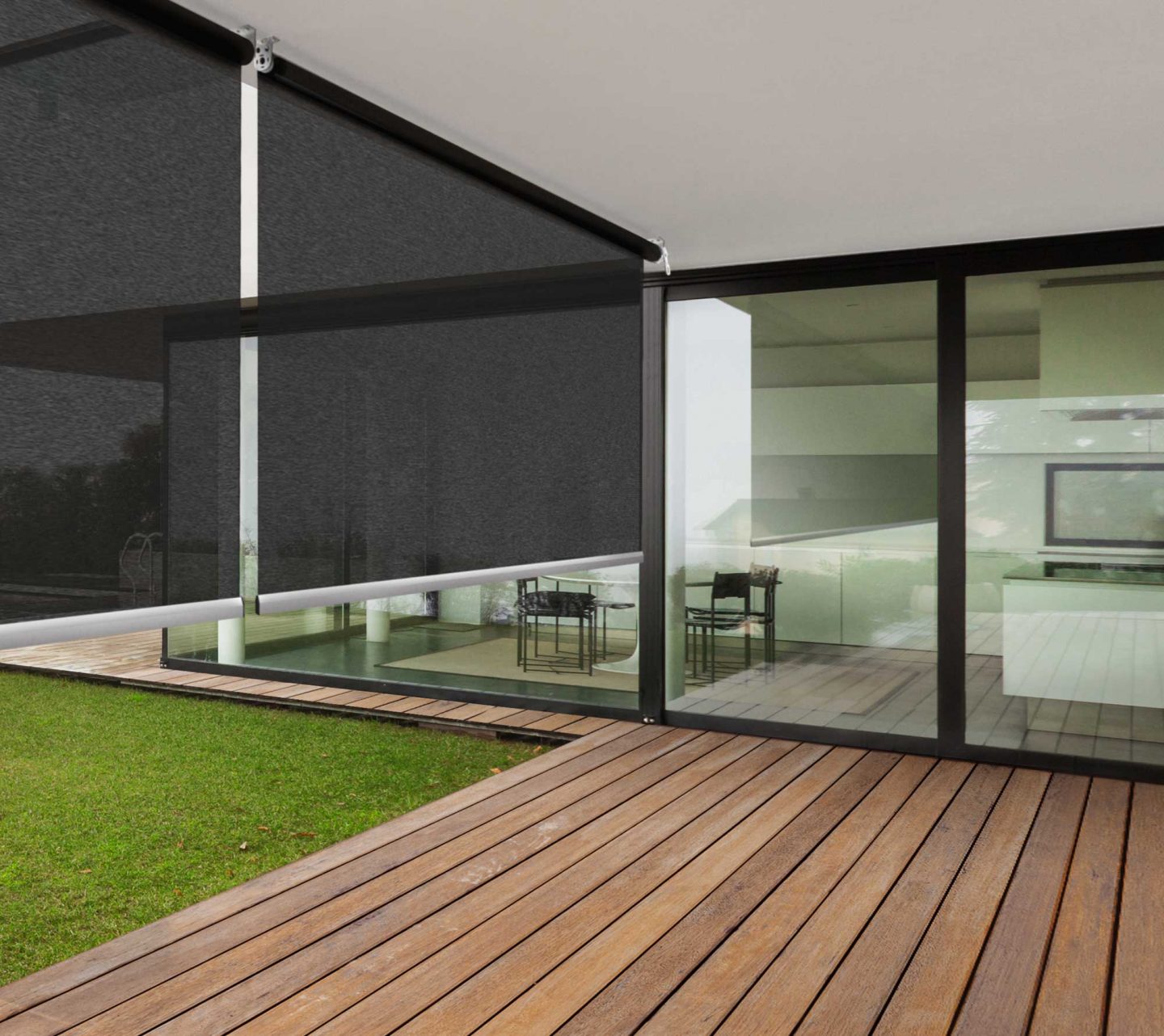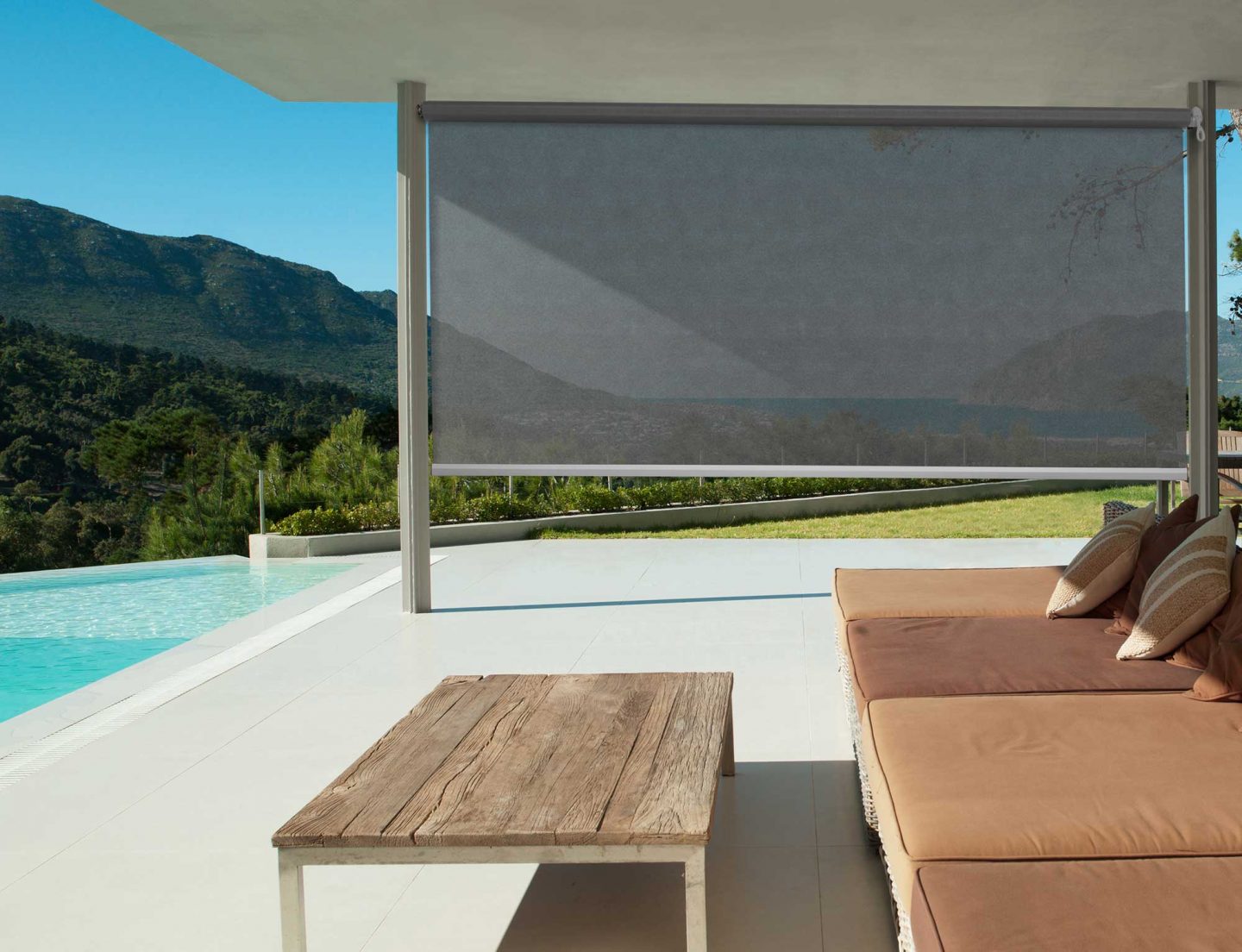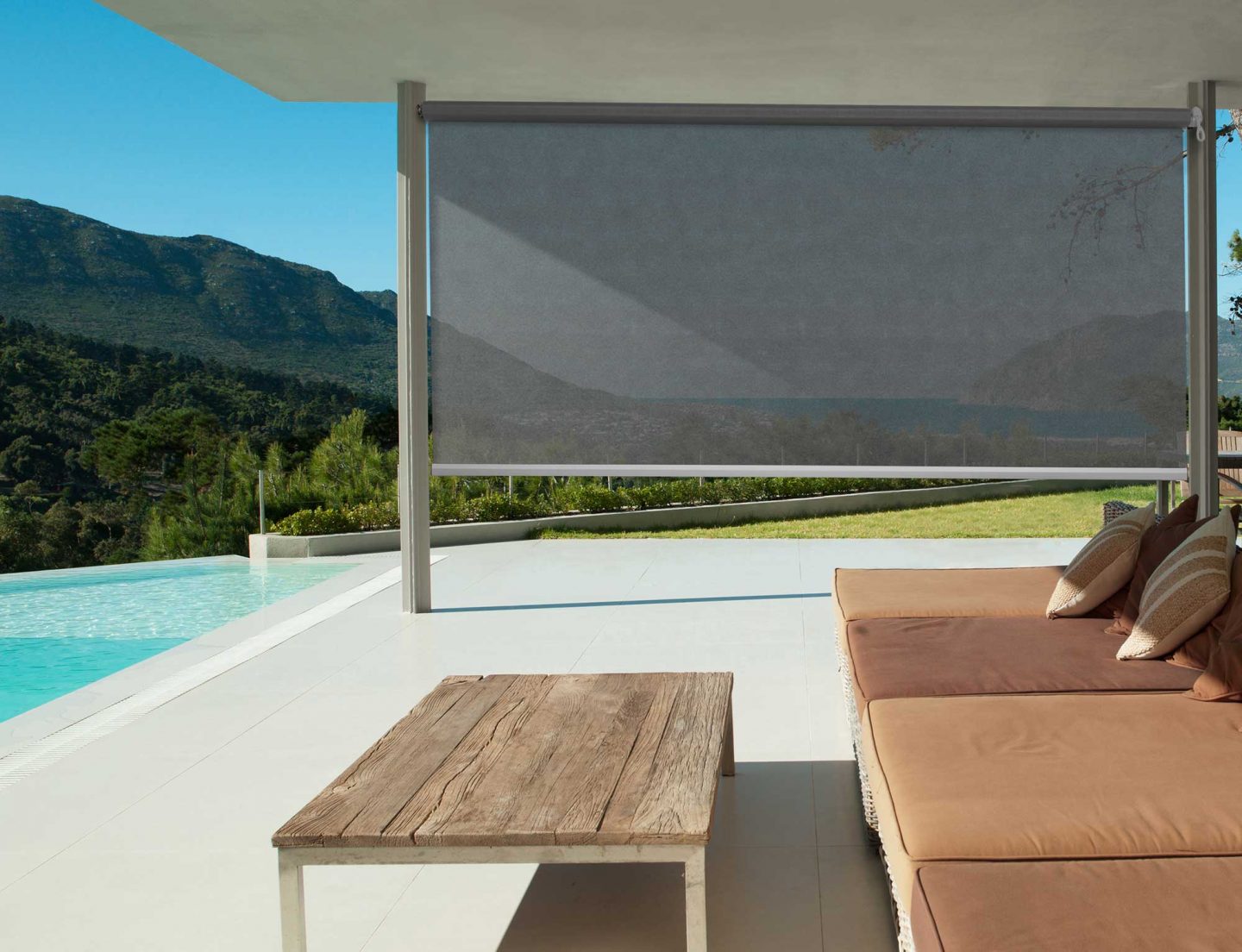 Sleek, stylish and durable, the Omni Screen incorporates smart design and practicality.
Shade and privacy are instantly provided thanks to the automated or hand-operated system.
Omni Screen offers three different systems to best suit the application:
Omni Lite
Omni Guide
Omni Channel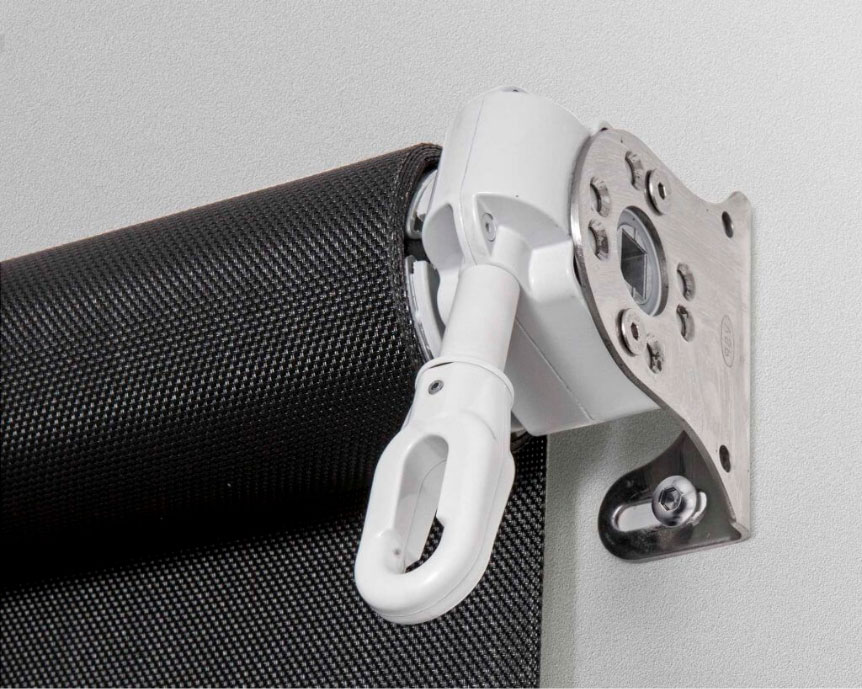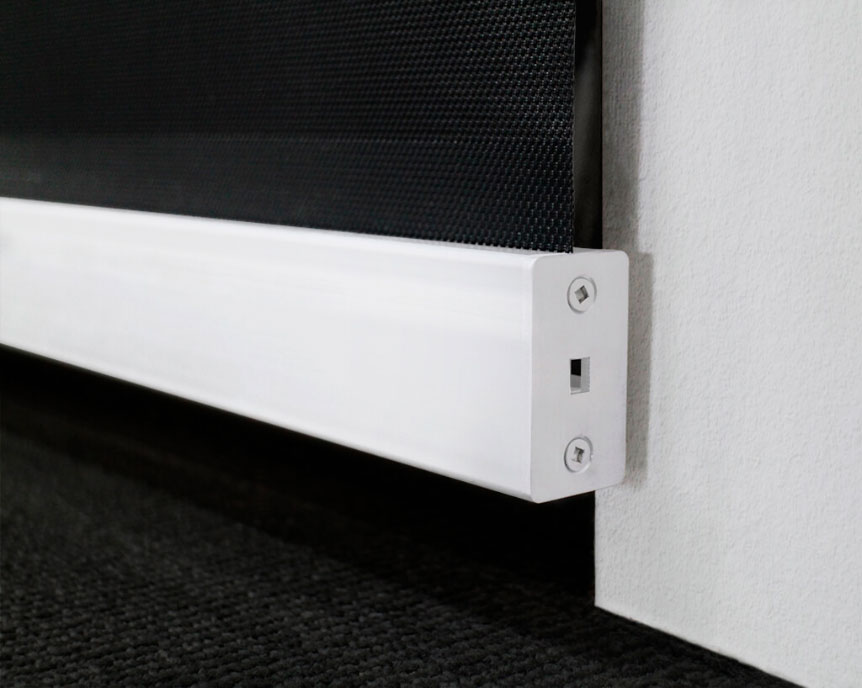 Omni Lite Is a minimal straight drop screen which anchors to the ground when lowered and rolls neatly away when not in use.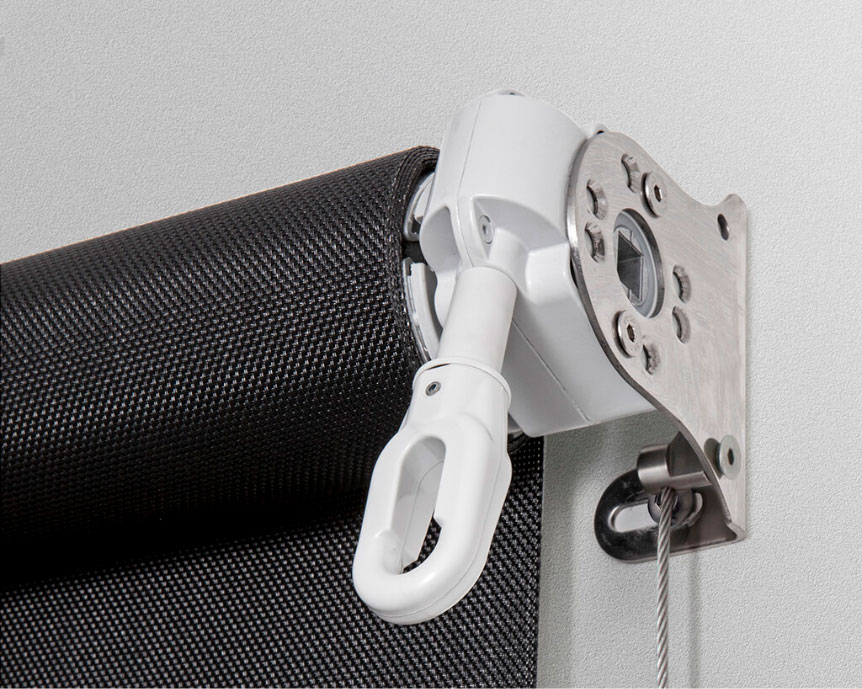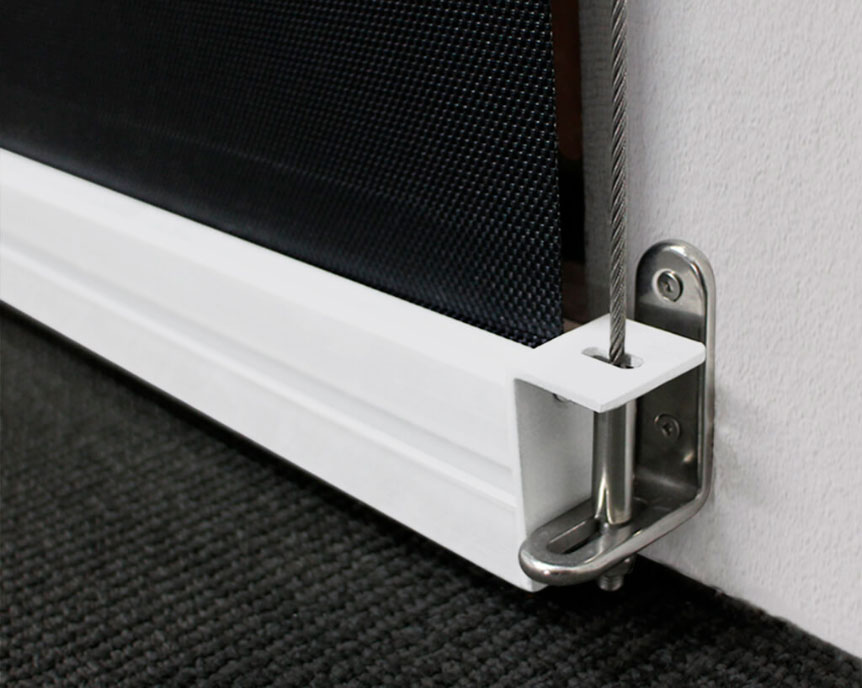 Omni Guide A wire guided straight drop screen which allows the user to stop at any level in the drop. The wire guide allows safety of operation when rolling away.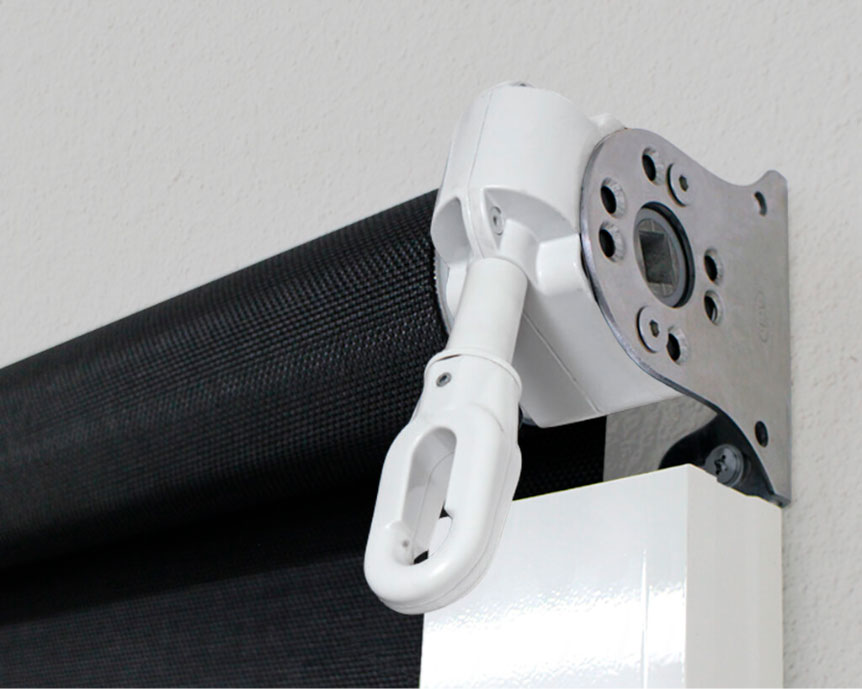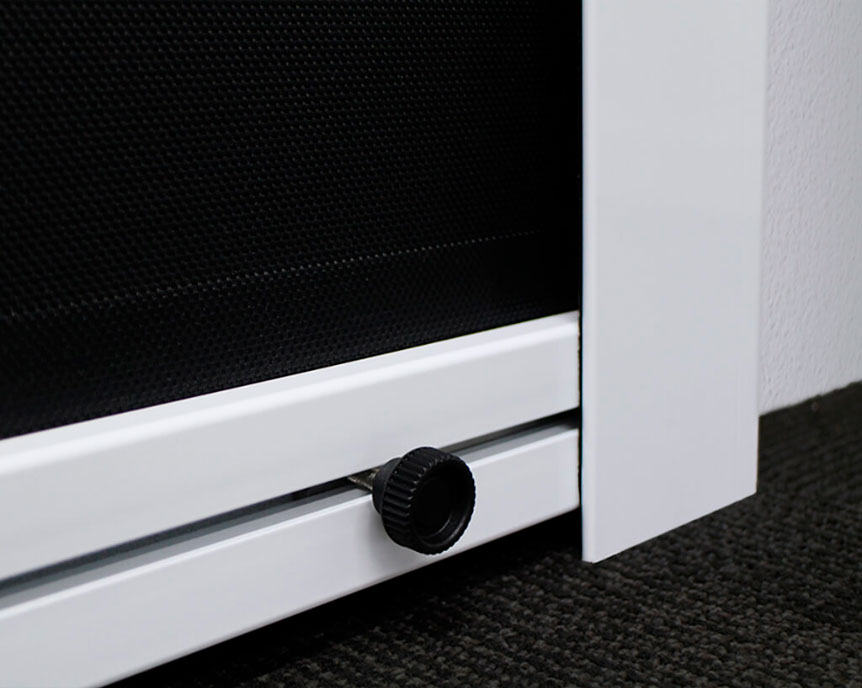 Omni Channel Has the addition of side channels to increase protection and provide a streamlined finish. A selection of colours are available to suit any decor, delivering a combination of style and functionality.
Features
WIDTH X HEIGHT
MIN – 500 x 500 mm
MAX – 4500 x 3000 mm
FABRIC
Shadeview Mesh – 25 colours
Clear or tinted PVC (0.75 mm)
Serge Ferrari Soltis Mesh
OPERATION
Manual or automated
OPTIONS
Wire Guide
Side Channels
135mm Flashing
135mm Pelmet
COMPONENT COLOURS
White, Silver Pearl, Black
Customised bottom rail and side channels
with Dulux powder-coat range