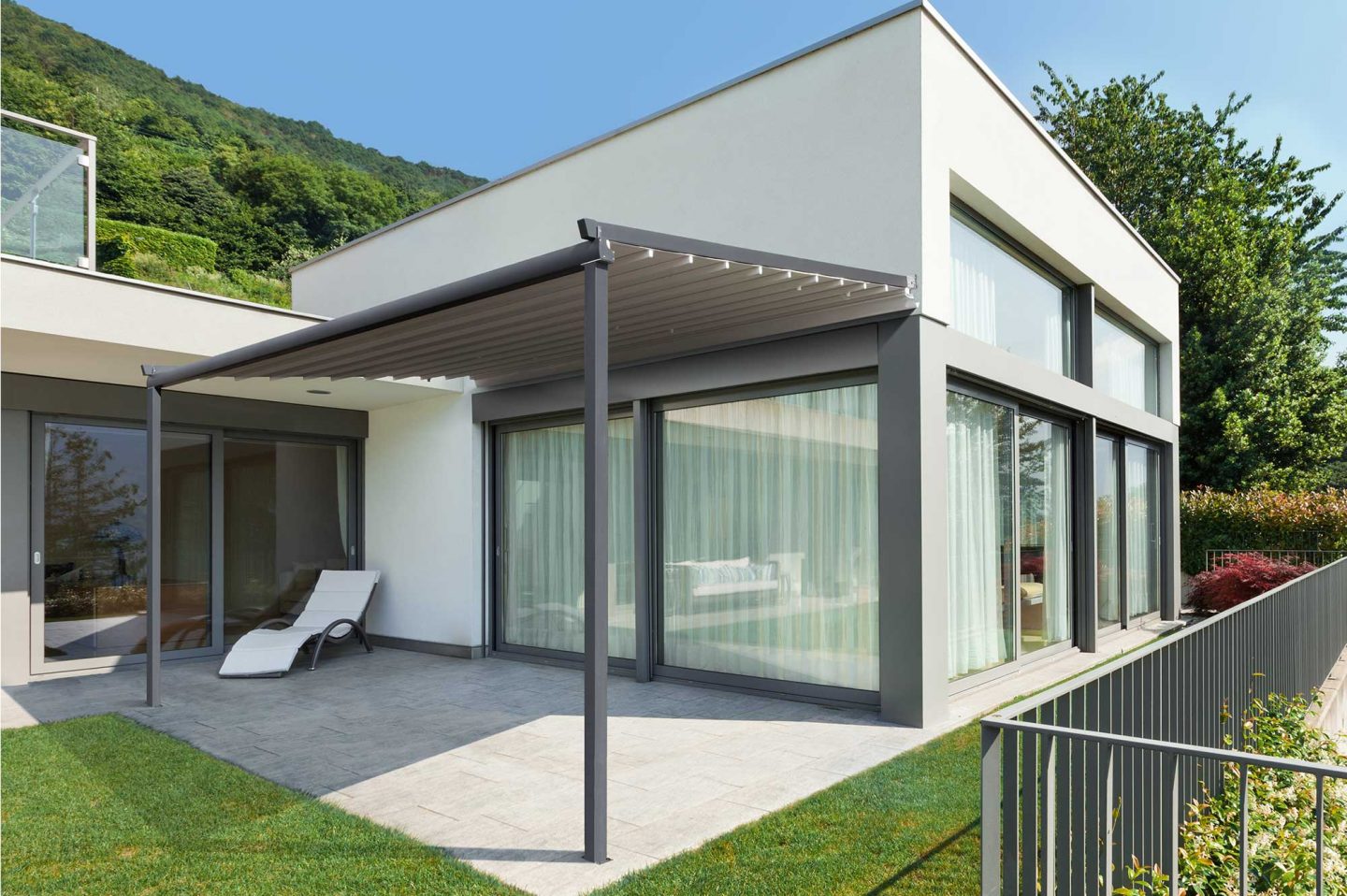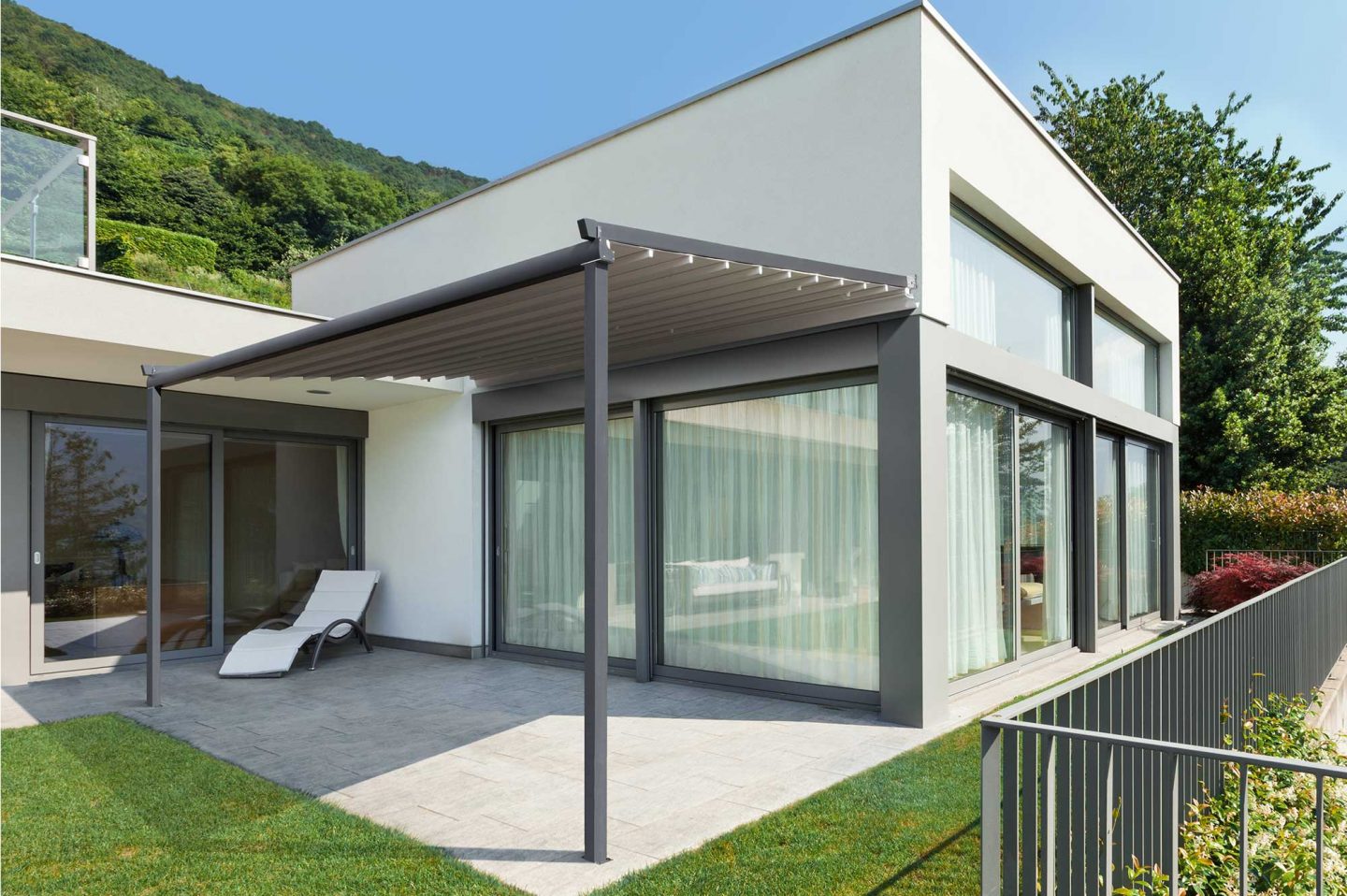 1.
Awnings
Increase your
living space at the
touch of a button.
Retractable pergola systems are a clever way to create an outdoor room and increase your living space. The Omega Pergola is an architectural awning and our most permanent shade solution.
Engineered with state-of-the-art European technology and elegant design features, the Omega Pergola system is designed for seamless indoor-outdoor flow and has undergone rigorous testing to ensure it withstands the harshest weather conditions.
Omega Pergola gives you the option to fully enclose a room outdoors without an expensive renovation. Its permanence means that LED lighting, infrared heaters and outdoor blinds can easily be incorporated into the pergola too.